Cornell University's RPCV Webinar
Are you a Returned Peace Corps Volunteer seeking an experiential, cutting-edge graduate degree that will enable you to make a real difference?
If so, you are invited to tune in for a virtual event— The Cornell MPA Information Session For Returned Peace Corps Volunteers.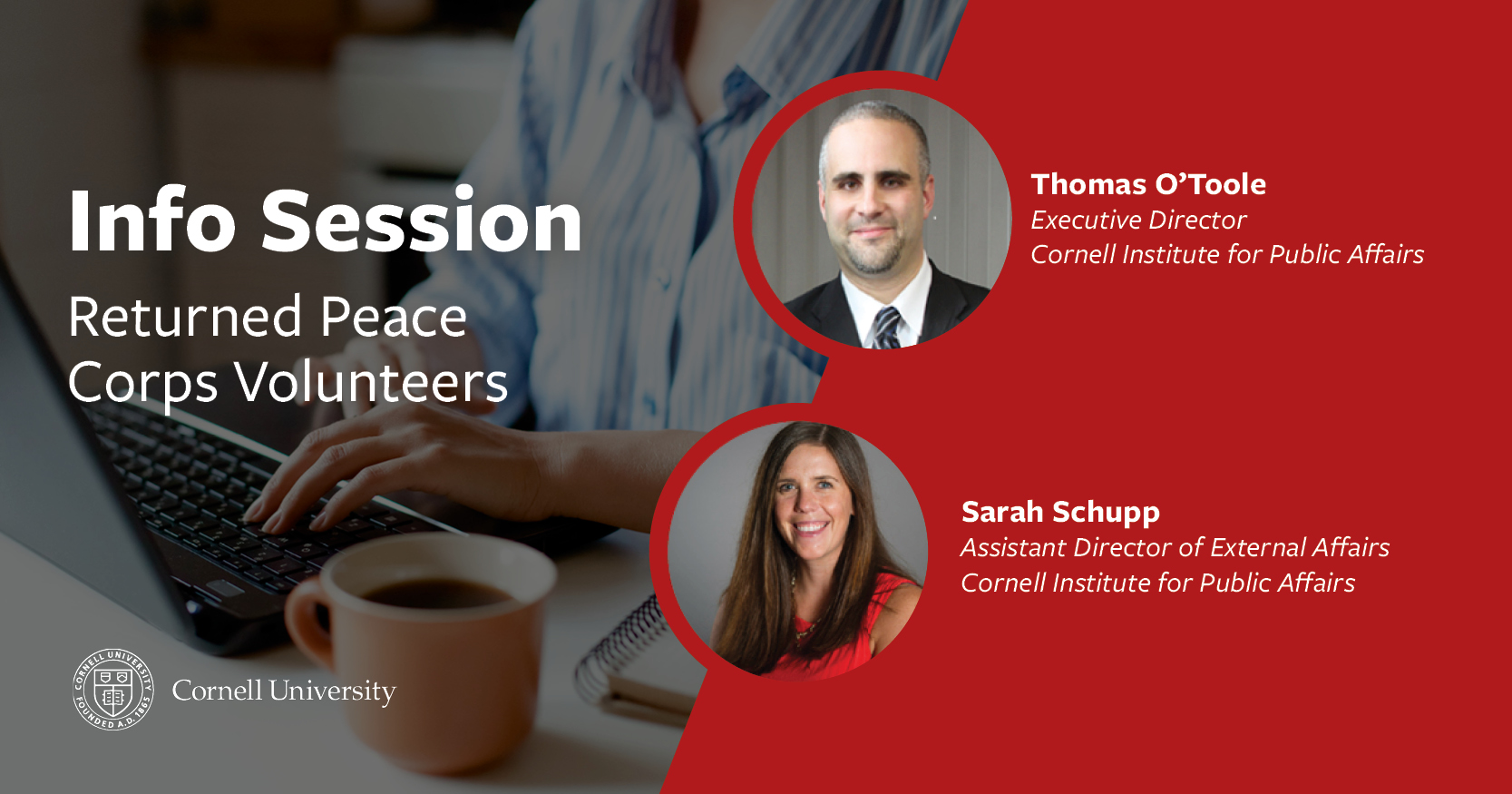 Event Details:
Thursday, December 16
2 PM EST

Join us for a virtual information session led by Thomas O'Toole, Executive Director of CIPA, to learn more about Cornell University's Master of Public Administration program.
This webinar is designed specifically for all Returned Peace Corps Volunteers who are interested in continuing their training for a career in public service.
We would especially like to welcome RPCVs who were recalled from their posts due to the Covid-19 pandemic. While we know the evacuation was disappointing and jarring, please know that we appreciate your service.
In this webinar, we'll explore:
Building an academic experience based on your public policy interests with our 8 concentrations and graduate certificates
Our professional development and career management services
How to continue your hands-on training with a curriculum that focuses on experiential learning
How to use benefits of the Coverdell Fellowship at Cornell
Our Application Process (GRE Not Required)
How to obtain an RPCV Application Fee Waiver