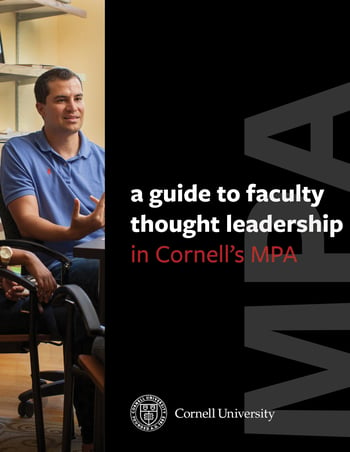 A Guide to Faculty Thought Leadership in Cornell's MPA


In Cornell's MPA program, we employ world-class faculty who represent disciplines from across the University. We do this in order to give you the ability to refine your concentration goals and conduct research in your chosen area of study.


By downloading the Faculty Thought Leadership Guide, you will hear from expert faculty members who have on-the-ground experience in a variety of fields — from infrastructure policy to nonprofit management, from social justice advocacy to environmental policy.
Take the first step in transforming your future, and download the guide today!